Children of celebrities often resemble their parents in one way or another, sometimes they could even pass as twins when you look at pictures of them at the same age. Some of these kids have a profound resemblance to their parents or grandparents not just in physical features but they act like them too. Some have inherited looks, character, and talent altogether.
Let's take a dive back into the past and see how some of our favorite celebrities of look alongside their kids at the same age, make sure you read to the end because the resemblance between some of these celebrities and their kids will shock you.
Below is a list of celebrities parents and children at the same age:
1.Prince William & Princess Diana at Age 36
There is no denying the striking resemblance of everyone's favorite princess, Princess Diana and her son Prince William her at age 36. The beloved Princess Diana lived a short but interesting life and was one of the most influential people in the 21st century. It is said she studied to become a ballerina but became too tall to achieve that dream. She loved children and worked as a kindergarten teacher before she met and married Prince Charles. Her son Prince William is now the Duke of Cambridge.
 2.Scott Eastwood & Clint Eastwood: Age 30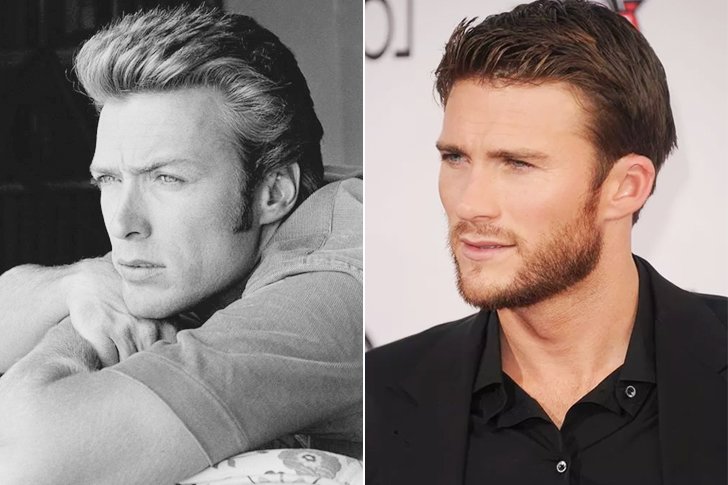 These two sure cuts, Scott Eastwood, famous for numerous hit movies including the fast and the furious, furry and Pacific Rim is a copy of his father Clint Eastwood at 30. Scot Eastwood took after his father in acting. He also models for top brands like Hugo boss and Davidoff cool water. He has 6 siblings and had his first debut "flag of our fathers" directed by his father who can only be described as a legend in acting.